PRICES 2024
RENTAL of COTTAGES

Modern cottages for up to 7 people built in 2022, equipped with:
two bedrooms upstairs, 3-person (3 single beds) and 2-person (1 double bed)
living room with a sofa bed and a kitchenette
bed linen and towels (1 large / 1 small / person)
bathroom with shower
air conditioning with heating / cooling function
WiFi on optical fiber
washing machine
refrigerator
Dishwasher
Microwave
Electric Kettle
2-place induction hob
cutlery, plates, glasses, pots, pans
SmartTV 43 inch Samsung TV with Youtube,
electric awning over the terrace
underfloor heating in the bathroom
towel radiator
Aniston eco boiler with automatic water quantity control
screen
sun loungers on the beach
laundry dryer
29.03-03.05 29.09-05.10
04.05-15.06
08.09-28.09
 16.06-13.07
25.08-07.09
14.07-24.08
PRICE PER NIGHT FO 7 PEOPLE

495

595

695

815

MIMINUM LENGHT OF STAY 

2 DAYS

3 DAYS

5 DAYS

5 DAYS
PICTURES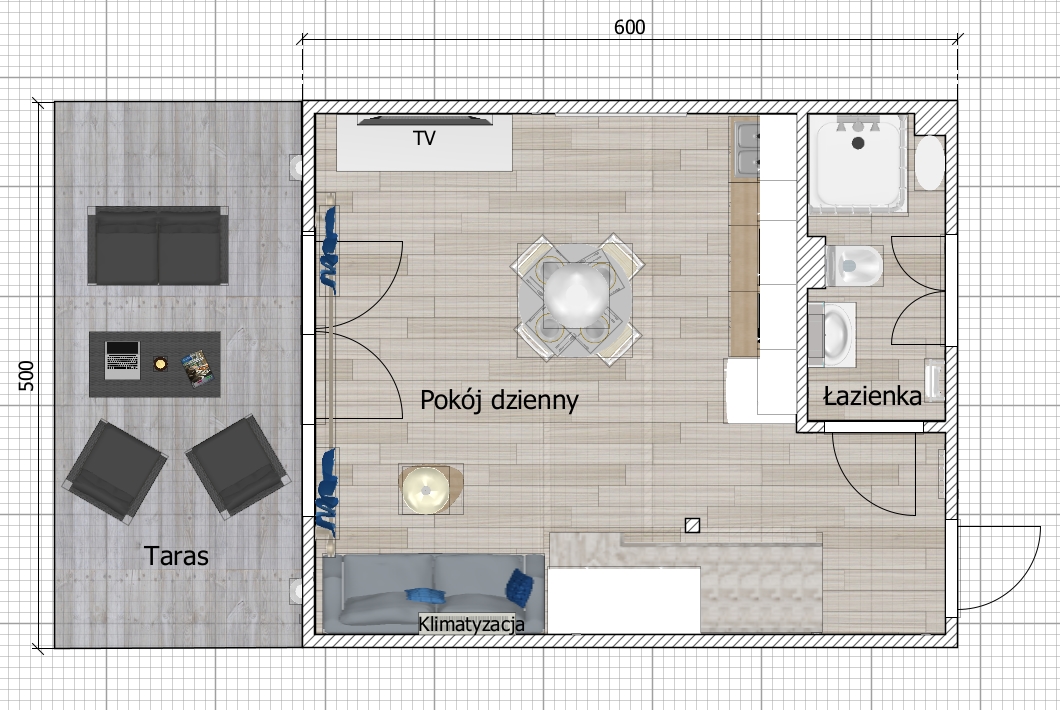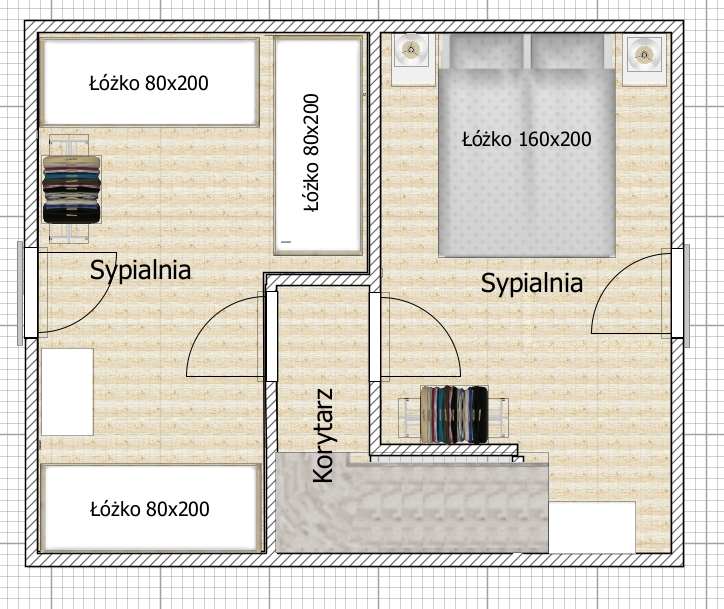 THE PRICE OF STAY INCLUDES:
Overnight in a cottage with full bathroom and TV, for 7 people.
Electricity up to 10kWh / day.
Potable water.
Free Wi-Fi.
Free parking space for 1 vehicle.
Possibility to use sports equipment, volleyball and basketball courts and other attractions on the premises.
ACCOMMODATION SHOULD BE ADDED TO THE ACCOMMODATION PRICE:
Local / climate tax in accordance with the price list of the Trzebiatów commune.
The fee for 1 animal (dog, cat) – 25 PLN / day.
Travel cot with bedding – PLN 60 / stay.
Cleaning on request during the stay – PLN 120.
Additional parking space – PLN 25 / day (prior reservation required)
Consumption over the daily limit of electricity – 3 PLN / 1kWh.
The rate of PLN 70 / additional person / day over the limit of 7 people for the cottage.
ADDITIONAL INFORMATION :
Check-in from 4 pm to 10 am.
Possibility to purchase meals for PLN 25 / meal for an adult and children from 13 years of age, PLN 15 / meal for children from 3-13 years old.
A cash deposit of PLN 500 / house is collected on site for energy consumption and possible damage. The deposit is settled at the end of the stay.
There is a possibility (if the house is available) check-in from 08:00 to 14:00, then a fee of PLN 30 / adult and PLN 10 / child aged 3-13 is charged. Check-in after 14:00 is free.
We reserve the right to change prices.
payment:
Prices include VAT.
Reservation of the stay must be confirmed by the advance payment of not less than 30% of the value of the stay. The down payment is returned up to 60 days before arrival, after this date it is non-refundable.
For reservations 7 days or less before the date of stay
the confirmation of the advance payment should be provided immediately.
Payment must be made on the day of check-in or prior to arrival
the total amount for the stay (minus the down payment).
In the case of shortening the stay, the resort does not refund the amount paid for the stay and meals.
Przedstawiona oferta nie stanowi oferty w rozumieniu Kodeksu Cywilnego zgodnie z art. 71 k.c.
Obowiązuje jedynie przy rezerwacja telefonicznych, mailowych lub dokonanych ze strony www.owmerkury.pl